For the past eighteen months, newlyweds Eric and Ebony Eady have driven a company truck for National Carriers, Inc. Together, they have been recognized as Drivers of the Month for the "Elite" fleet. They received a $1,000 bonus and are now a finalist for Driver of the Year and the $10,000 bonus awarded to the winner.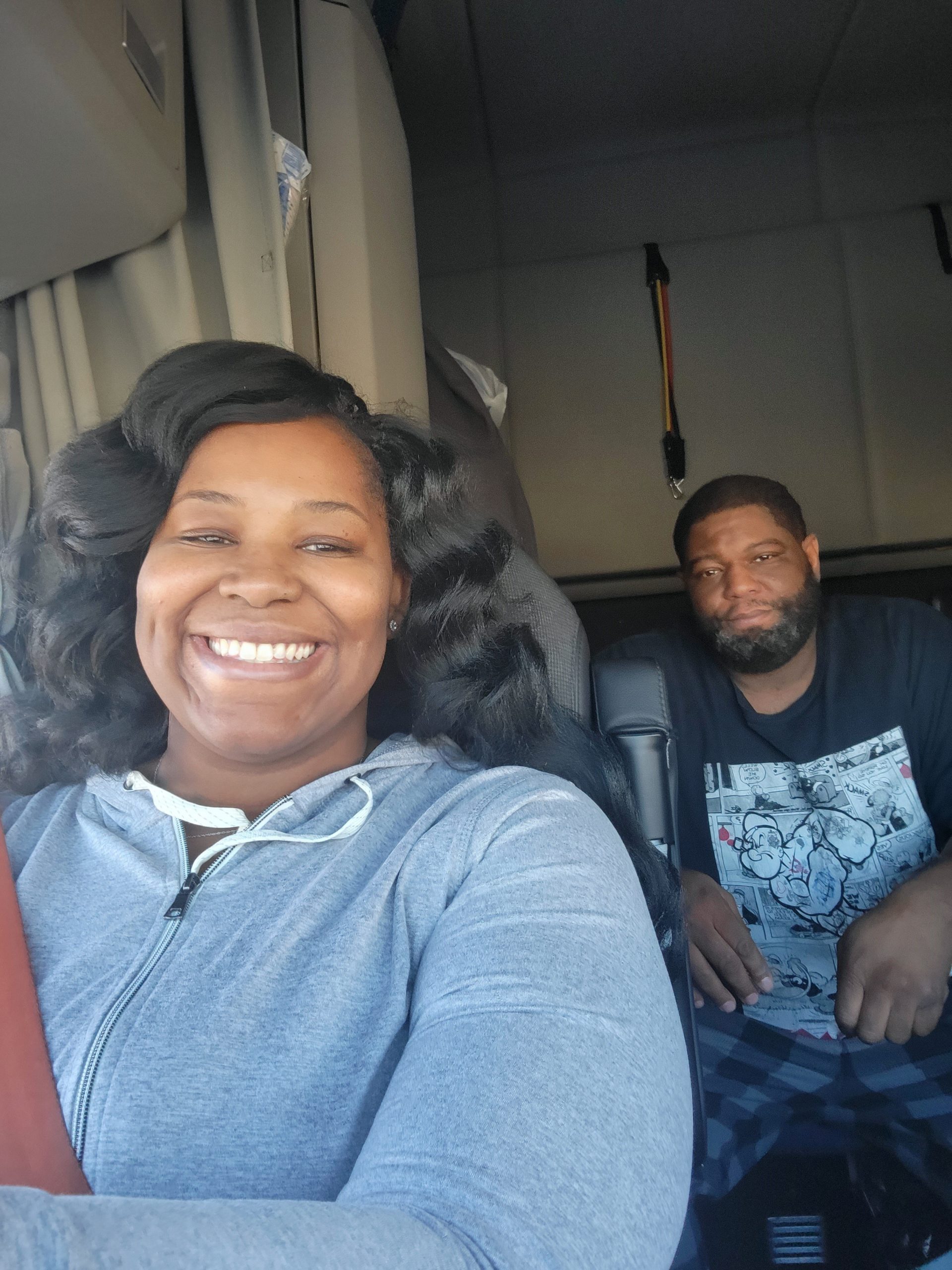 Eric started driving as a solo driver for NCI during April of 2019. He was joined by Ebony after she obtained her Class A CDL in August of 2021. She left a job in the Texas Public School Systems as a Nutrition Specialist to join him over-the-road.
"Communication is a big deal for me. When I call NCI, someone always picks up the phone. My driver manager, Kenny Scott, communicates with his drivers and takes time to learn their names. I appreciate him for that. A driver has a voice in decisions that affect him. NCI works with you," Eric shared.
Vice-President of Operations Mark Phillips stated the Eadys were quick to respond when asked to deliver emergency supplies into Florida immediately after Hurricane Ian struck. A trailer of food for the relief of the victims was an urgent load that was delivered promptly by the couple.
Eric gives credit to his brother for teaching him to drive commercial vehicles. "My younger brother taught me to drive truck. I wanted to drive and I love travelling. There is nothing better than getting paid for something you love to do. Ebony has always said to live the life you love and love the life you live. My slogan is – same truck, different highway!" he concluded.