IRVING, TX National Carriers, Inc. names Drivers of the Month for June, July, and August.
National Carriers, Inc. is pleased to recognize its recent Drivers of the Month. For June, the honors go to Angel Knopp of Killeen, TX, and Jody Wilcox of Pearl, MS. Working as a team, they've driven accident free and set a high standard for on-time service throughout the lower 48 states.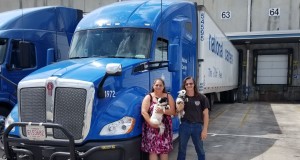 On behalf of the team, Knopp said, "We're involved in Special Olympics, and National Carriers has been very supportive. The smiles on the kids' faces reflect pure joy as they ride in our truck. I have an autistic grandson, and it's our way to give back to the community."
NCI spokesman, Ed Kentner, said, "Angel and Jody are great examples of folks who excel both on the road and in their personal life. Starting as solo drivers, they've now formed an outstanding team."
For July, Driver of the Month goes to Cleavon Ward of Colorado Springs. Ward operates his truck within the 48-state lease offered by National Carriers. Now a two-year driver with NCI, he previously served in the military.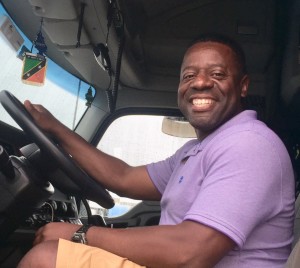 "My occupational specialty was 88M truck driving. I choose NCI because they are veteran friendly," he said. "One of my former soldiers worked for NCI and gave them great reviews. I joined NCI, went through a period of training, and now I train new drivers. My passion is driving and I love to help people new to the industry."
Director of Driver Services, James White, said, "Cleavon does a great job all around. He's an awesome trainer, is always positive, and never fails to lend a hand. He always has a smile on his face and a good word to say."
Finally, National Carriers named Ronnie Wallett and Mary Reddick as Drivers of the Month for August. This driving team shares a lot in common. Both are military veterans who joined NCI as trainees and moved up through the ranks to trainers.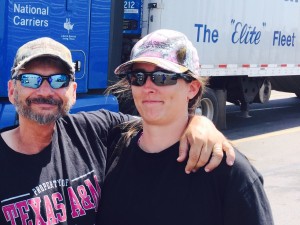 "Ronnie is a highly decorated veteran of Iraq and Afghanistan after serving in the Korean DMZ," said Kentner. "Mary also served in Korea and continues her service in the Texas National Guard. National Carriers is pleased to hire former military personnel. Their mindset matches our goals for drivers: be in position for an assignment, confirm the details of the task, then complete the job with minimal supervision."